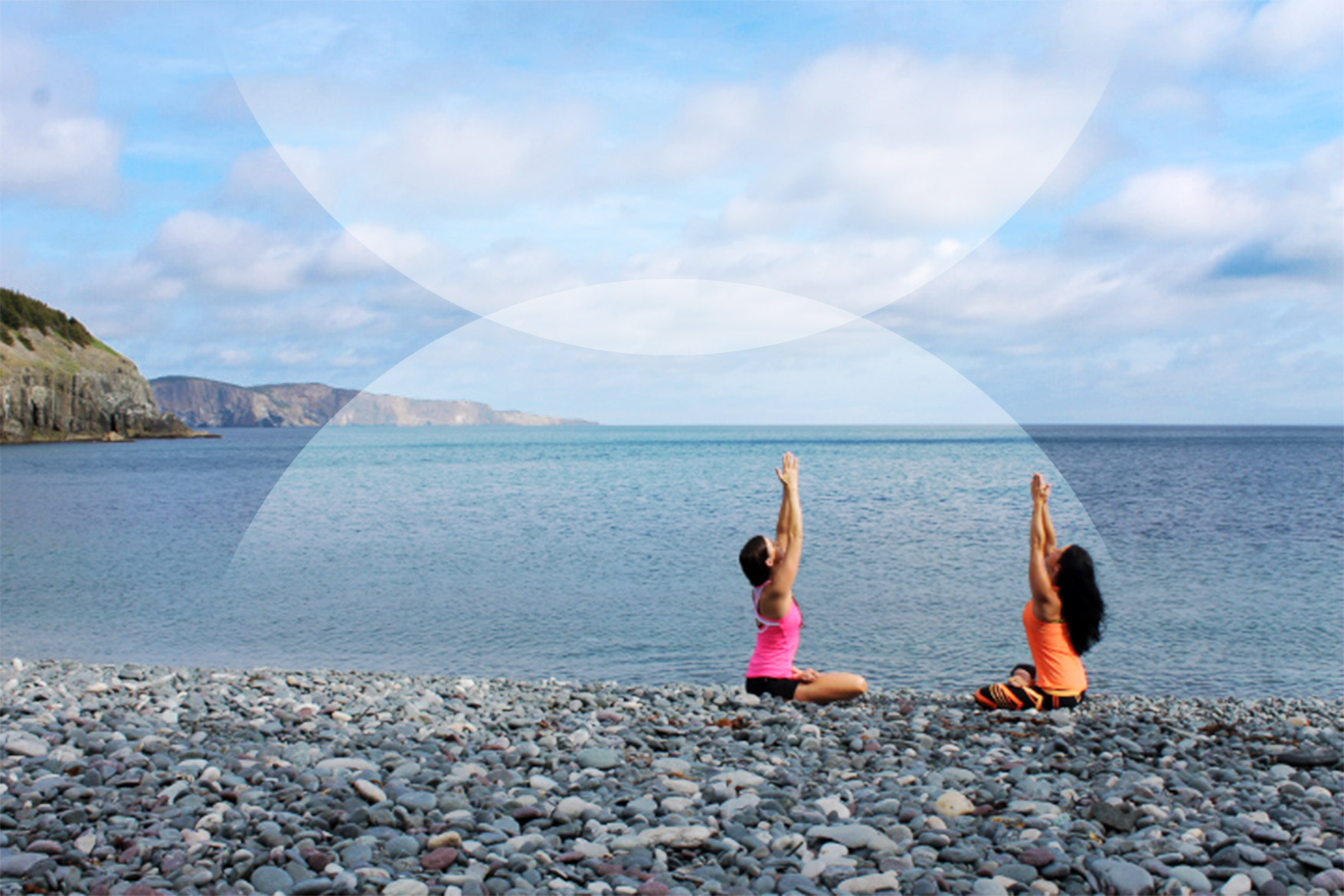 RELAX, RECHARGE, RECONNECT
Yoga Retreat in Costa Rica
March 16 – March 23, 2019
AHKi Retreat, near Nosara, Costa Rica

Experience the magic of Costa Rica – Awe-inspiring nature, amazing cuisine, exploring the outside surroundings of the jungle as you explore the inside of the body and mind allowing the two worlds to come together in unity. A seven night yoga retreat themed around self-care and connection. Enjoy soothing sounds of nature, ocean and mountain views from the infinity pool, 2 yoga classes daily (vinyasa flow, yin, MFR yin) and meditation, vegetarian meals prepared with the freshest ingredients and a variety of optional on site spa treatments. This tranquil environment offers the perfect setting to give your body and spirit the nourishment it needs to relax, recharge, connect with new friends and reconnect to your highest, truest self.
ABOUT AHKi RETREAT
AHKi is a boutique retreat centre; an intimate yet spacious destination nestled amongst 5.5 mountain acres, located on Pacific coast, in the Guanacaste region of Costa Rica. Imbued with lush, green mountainsides, blue ocean waters, plentiful sunshine, only minutes away from beaches, kayaking, horseback riding, world famous Nosara surfing, zip-lining, nature hikes, shopping, restaurants and more. AHKí is a truly sacred space – built specifically according to the ancient science of Vastu Shastra, "the yoga of space", invoking peace, wellness and harmony. A true, Vastu built dwelling helps to maximize the flow of positive, healing energy throughout. https://www.ahkiretreatcostarica.com/
ACCOMMODATIONS
Infused with simple elegance and just a short walk down from the main house, our six sizable, guest rooms can accommodate up to 3 people per room. All rooms have ceiling fans, large windows and doors, as well as plenty of overhead ventilation for optimal airflow. All rooms have private baths with large unique and luxurious indoor/outdoor showers, and patios and decks that command stellar views of the mountains and valleys.
ALL GROUP ACCOMMODATIONS INCLUDE:
•Private baths with large, luxurious indoor/outdoor showers
•Fine Linens
•US style on-demand heaters for reliable, safe, environmentally-friendly hot water
•Handcrafted Costa Rican hardwood furniture, made by local artisans
•Daily housekeeping
THE LODGE AND AMENITIES
According to Vastu (also spelled vasthu and vaastu), buildings are living organisms like the human nervous system, and can be designed in "harmonic resonance" with the basic underlying energy structure of the universe. As above, so below; macrocosm/microcosm. So, what does this mean for us? By using the fundamentals of sacred geometry and by plugging into the vibrations of the universal energy through design and construction, we create a truly harmonic dwelling that can promote health, happiness, peace, success, security, and prosperity. This is the very foundation upon which AHKi is built.
The space also includes a covered, open air studio that overlooks the ocean, mountains and valleys, as well as the beautifully landscaped courtyard and mountainside, infinity pool.
All meals are served in an open air dining room, with a grand vista of the gardens, pool and mountains and sea. Chef Daniela's healthy, delicious and creative lunches and dinners are served sit-down style and carefully planned to be "climate appropriate". You will never feel weighed down from food too heavy for the Costa Rica climate, but, most certainly you will leave the table satiated!
SAMPLE ITINERARY
8:00am – Breakfast
10am – Morning Yoga and/or meditation
Free time / Optional extras or excursions
12:30pm – Lunch
Free time / Optional extras or excursions
4:15pm – Evening Yoga and/or meditation
6pm – Dinner
YOUR INSTRUCTORS
Learn more about Nichole and Rachel, your Elements Yoga & Wellness Instructors for the Costa Rica retreat.
SEE INSTRUCTOR BIOS
PRICING
$1975 USD / person – shared accommodation
$2275 USD / person – private double (only 2 rooms available)
$2875 USD / person – private single (only 1 room available)
WHAT'S INCLUDED
Accommodation
Daily Yoga / Meditation
30 minute one on one reiki treatment
Three vegetarian meals a day (excludes Thursday dinner) (let us know in advance of dietary restrictions)
Internet / Wifi
Round trip ground transportation from Liberia International Airport to AKHi retreat centre
*Incoming flight times on arrival day after 3:30pm, and early departure from AHKi before 8:30am will be responsible for the cost of transportation
Transportation to excursions, beaches, neighbouring towns (Nosara and Samara) for the entire week
NOT INCLUDED
Airfare
Alcohol
OPTIONAL EXTRAS
(all prices noted in USD)
Thai Yoga Therapy: $140 – $155
Energy/Chakra Balancing: $80 – $100
Deep Body Massage: $105 – $140
EFT (Emotional Freedom Technique): $30 – $60
Water Therapy: $120
Facials: $115
Group Acupuncture: $55pp (minimum 5 people)
Reflexology: $120 – $150
Cranial-Sacral Therapy: $120 – $150
Aromatherapy Rebalancing Massage: $120 – $150
Reiki Energy Healing (with Nichole): $50
OPTIONAL EXCURSIONS:
(all prices noted in USD)
Horseback Riding: $40 – 1 hour
Kayaking: $75 – 3 hours
Stand-up Paddle boarding tour/lesson: $70 – 2.5 hours
Miss Sky Canopy Tour (zip lining): $75 – 3.5 – 4 hours
Surfing: $50 – 90 min group lesson / $70 – 90 min private lesson
Waterfall, Swimming Hole & Wildlife Hike: $75 – 3 hours
Bird watching, Hiking & River Kayaking Tour: $95 – Kayaking 2.5 hours, Hike 2.5 hours (can be done together or on separate days!)
Auto-Gyro Tour: $120 – 20 min
TERMS AND CONDITIONS
$500 CAD (or $400 USD cash) non-refundable deposit per person is required to reserve your spot.
Early bird pricing effective until August 31, 2018
50% of balance must be paid by Friday, January 16, 2019
Balance must be paid in full by Friday, February 26, 2019
All payments after deposit must be made by US certified cheque or cash
Deposit and all payments are non-refundable
SIGN UP TO RELAX, RECHARGE, RECONNECT - JUNGLE YOGA RETREAT