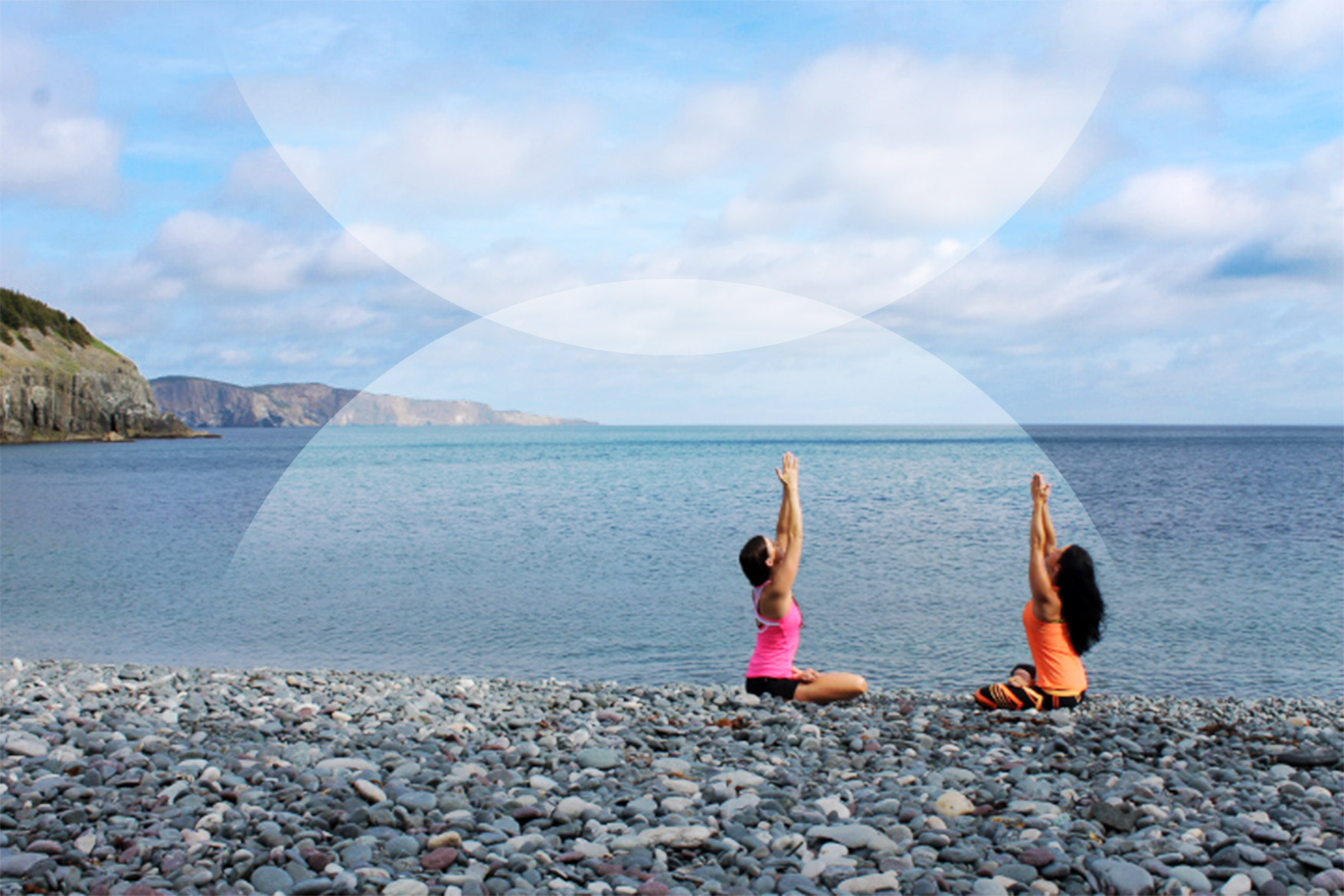 Nichole Bailey
Co-founder of Elements Yoga & Wellness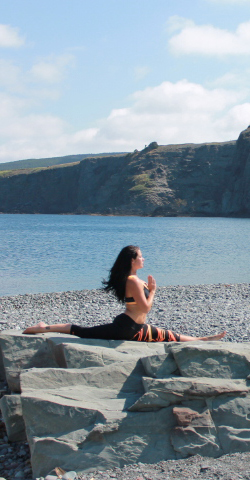 Nichole combines her skills to create a practice based on balancing yang and yin, active and passive – complimenting each other to create mobility and stability, strength and flexibility; energizing while relaxing the body and mind. Life is all about balance; there is a yang aspect and a yin aspect to life. Finding a balance between the two is Nichole's approach to yoga – challenging yourself while allowing awareness to guide you, not pushing yourself too hard or giving up too easily – finding your edge and pausing to observe, enjoy and appreciate.
Nichole has been a yoga practitioner and meditator since 2009, receiving a 200 hr certification as a Yoga instructor through Sunshine Yoga Academy in 2011. She has an additional 50 hr yoga certification specializing in yin yoga through Semperviva, with internationally recognized instructor and author Bernie Clark, and 65 hr yoga certification specializing in Myofascial Release yin yoga with internationally recognized instructor and senior assistant to Yin Yoga Founder Paul Grilley, Jo Phee.
Nichole has completed Level I Aerial Yoga through Aircat Aerial Arts and has received a PFIC Certification in both Aerial Hoop/Lyra and Pole Fitness. She has also completed Module 1 of Prenatal Yoga Training through Mamata Yoga, and is currently working towards the second module. Nichole has a 40 hr mudra training program certificate and practices energy healing, having received Reiki Levels I, II, III and Reiki Master Certification which she incorporates in the practice.
Nichole wishes to share and impart the wisdom on the importance of proper body alignment, breath and its therapeutic value, meditation in action, creating positive change while learning much about the mind.
Rachel Blundon
Co-founder of Elements Yoga & Wellness
Rachel is a certified yoga teacher and the Co-Owner / Operator of Elements Yoga & Wellness Inc. Initially turning to yoga after an injury for its therapeutic applications, Rachel fell in love, and has been an avid yoga practitioner since 2011. She completed her 200hr teacher training through Wanderlust, under the guidance of Anusara teacher Ashleigh Sergeant and Prana VinyasaTM teacher Michelle Bouvier. The pair's collaborative and stylistically different teachings have given her an appreciation for traditional yoga alignment, for ideas informed by movement science and for cultivation and embodiment of flow (and spirals!) within movement. Rachel has also completed training in Cecily Melne's Yoga DetourTM method, which is influenced by a variety of strength and mobility movement modalities.
Rachel views yoga alignment as a starting point for the exploration of movement and believes that variability is essential. She recognizes that as living beings we are each unique and in a constant state of change; therefore the idea of one "right" alignment is inherently flawed. Rachel's approach to yoga is to remain curious, to experiment with diversity of movement, and above all to invite a spirit of presence and play to the mat!
Rachel has a keen interest in the human body and has become a certified Thai Massage practitioner through NavinaTM to expand this knowledge alongside the benefits of compassionate touch. She is also drawn to the power of music, is fascinated by therapeutic applications of sound and plans to explore training in this area in the near future. Rachel plays crystal singing bowls and regularly leads group sound meditations.
Kate Connors
Yoga Instructor Elements Yoga & Wellness
A Certified Yoga Teacher, Kate has completed her 200 hours Yoga Teacher Training with Shakti Yoga Studio (St. Johns') and Yin Yoga Teacher Training with Satori Yoga (Fredericton). She is also certified as a YogaFit Instructor with YogaFit Canada. Kate has 17 years' experience as a Fitness Instructor Specialist (FIS) (CanFit Pro certified). Her journey into yoga began in 2008 and she expresses great passion for balance of the mind, body and breath. Kate teaches Core Yoga, Hatha Yoga, Yin Yoga, Gentle Yoga, Yoga for Kids and a variety of other fitness classes.